Download the latest whitepaper
Download our latest whitepaper and find out how Corriculite can help you prevent flange face corrosion.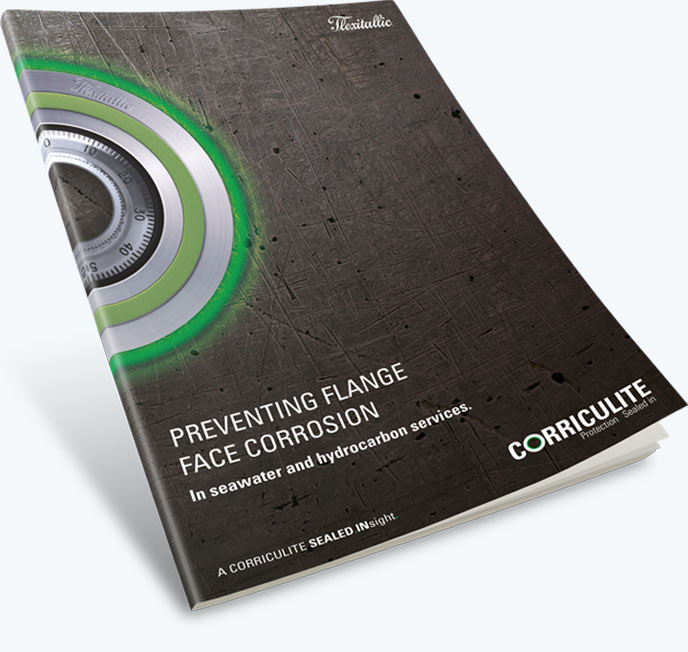 Fire-Safe Approval – API 6FB
Corriculite from Flexitallic is a specially developed material to tackle the corrosion issues found in applications that involve seawater either as it's media or in the environment. These applications, typically offshore, also require the gaskets to be compliant with API 6FB fire safe requirements involved with the industry.
Following on from the success of Spiral Wound Gaskets with Corriculite filler in the Oil & Gas industry our customers requested the same performance against corrosion for Kammprofile gaskets.
We also took the opportunity to have the Flexitallic Change gasket fire safe tested to API 6FB as well.
Providing our customers with the full offering of gasket solutions with fire safe certification.
Please click on the images to download our approval certificates.
GASKET LEAKAGE TEST: CORRICULITE™ VS MICA
Developed to maximize the integrity of bolted joints in corrosion-sensitive environments, Corriculite combines corrosion prevention and optimum seal integrity. To test Corriculite's sealing properties Flexitallic ran a leakage test and compared the results with a mica-filled gasket. Watch the video to see the results.